Kawaguchiko is known as one of the Fuji Five Lakes. People from all over the world come to see Mt.Fuji as the most beautiful symmetrical shape from here. 90 minutes by car from the Tokyo metropolitan area, and about 2 hours from Shinjuku Station to Kawaguchiko Station on the JR Limited Express Fuji Kaiyu. Known for its cherry blossoms and moss phlox in the spring, Fuji mountain climbing in the summer, autumn leaves in the fall, and the best view of Fuji in the winter, this area can be enjoyed in any season, and is a spiritual place that energizes visitors. Katsuyama, where "Villa Saison Fuji" is located, is at the southern end of Lake Kawaguchi, and has long been an area where many corporate resorts and hotels have existed. There are many sightseeing spots, and you will be healed whenever you visit, and you will want to visit again and again. We sincerely look forward to welcoming you.
It is 3 kilometers, about 10 minutes by car, from Kawaguchiko Station of the Fujikyuko Line.
From Kawaguchiko Station , take the Bus (Green Line) for Saiko about 17 minutes, and get off at Shikishima no Matsu (Fuji View Hotel) bus stop, and walk for 5 minutes.
Sightseeing
Directions for drivers
Train access
Bus access
Neighborhood Information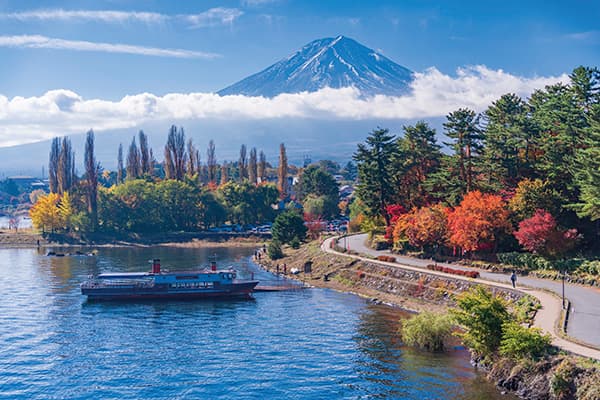 Lake Kawaguchi
Kawaguchiko has a shape that embraces Mt. Fuji with its widened hem. Shops and hotels are lined up near Funatsu, and making it a contrasting area to the northern and western shores where you can fully enjoy nature.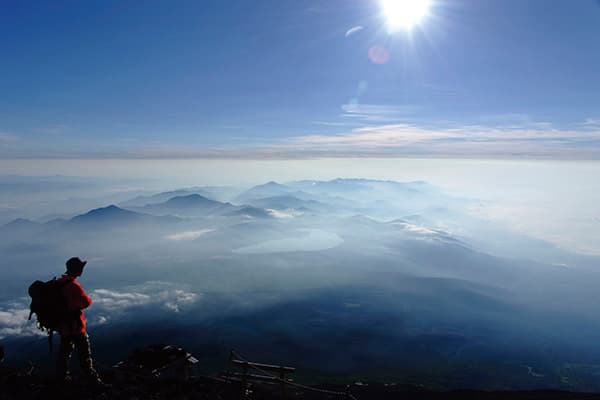 Mt.Fuji climbing
It is important to take time to climb slowly according to your physical strength and take frequent breaks. Let's aim at the top of Mt.Fuji while seeing flowers and various shapes of lava. The view from the top of Mt.Fuji is spectacular.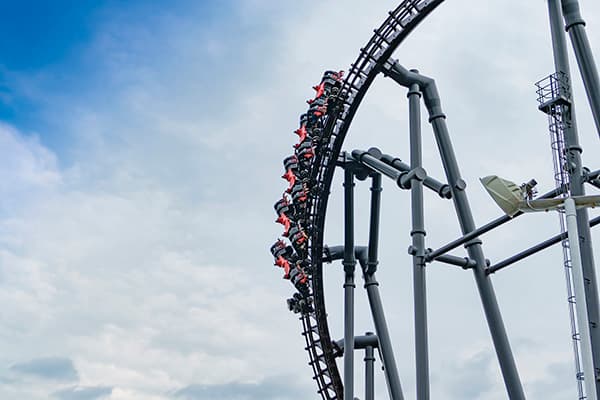 Fuji-Q Highland
Fuji-Q Highland, one of Japan's largest amusement parks, has a wide variety of amusement facilities and attractions that even small children can enjoy, making it an amusement park that can be enjoyed by families and partners all day long!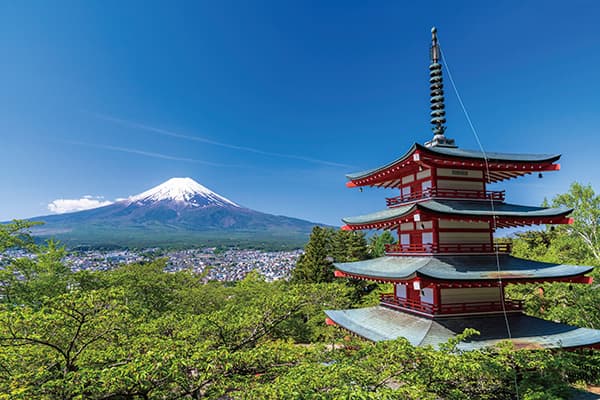 Chureito Pagoda (Arakurayama Sengen shrine)
It is a scenic spot located halfway up to Mt. Arakura.
Every year in mid-April, about 650 cherry blossoms add color to the spectacular scenery, and you can feel the beauty of Japan.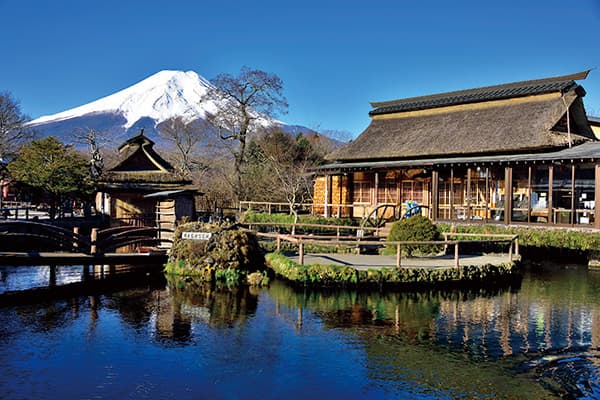 Oshino Hakkai
Oshino Hakkai, which has 8 spring ponds with underground water from Mt.
Please enjoy a number of splendid landscapes with mysteriously clear water.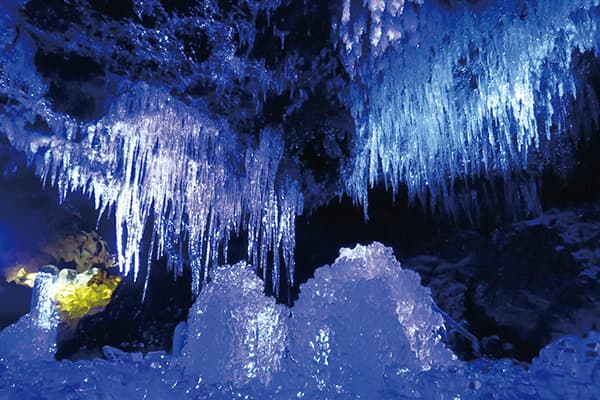 Fugaku wind cave & Narusawa ice cave
Aokigahara Jukai is the spiritual forest located near Mt.Fuji. Narusawa Ice Cave/ Fugaku Wind Cave are in that feild, which has been designated as a national natural monument and is a popular sightseeing spot. The average temperature inside the cave is as low as 3 degrees throughout the year, and it is said to be a natural refrigerator.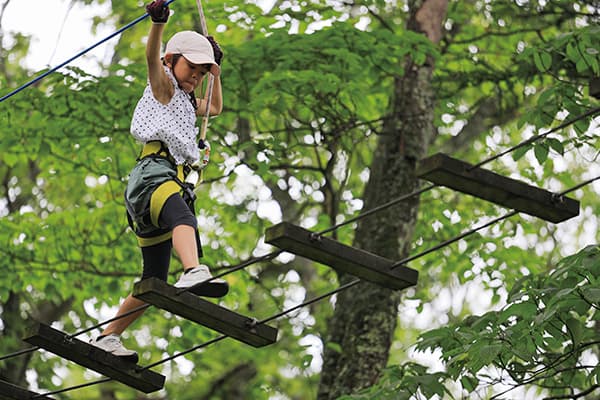 Forest Adventure
It is an experiential outdoor sport where you can enjoy moving your body in nature. You can use ropeways and suspension bridges stretched over the trees to move through the forest, and jump down from high places on ziplines.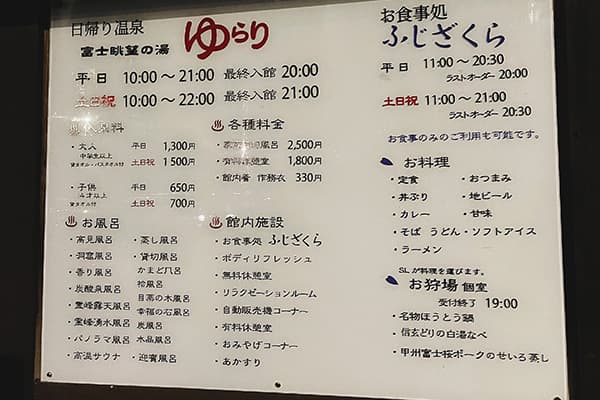 Spa  Fuji Chobo-no-yu Yurari
A natural hot spring rich in minerals located in Aokigahara Jukai at the foot of Mt. Fuji.
You can enjoy the view of Mt.Fuji from "Sacred peak open-air bath" and "Panorama bath".
From the Tokyo area: Exit at Kawaguchiko I.C. via Otsuki JCT on the Chuo Expressway.

From Kansai or Tokai area: Take the Tomei Expressway via Mikkaichi JCT, exit at Shin-Gotemba IC on the Shin-Tomei Expressway, and proceed along Route 138. Take the Higashi-Fuji-Goko Expressway, drive from the Subashiri IC, and exit at the Fujiyoshida IC.
From Tokyo area

From Kansai/Tokai area

If you come by bus

There is a bus which stops near "Villa Saison Fuji" .
Please get on the GREEN LINE [For Saiko] bus from Kawaguchiko station.
About 17 minutes from Kawaguchiko Station, you will arrive at the nearest "Shikishima no Matsu (Fuji View Hotel)" bus stop.
From the bus stop to Villa Saison Fuji is a 5 minute walk.
This elegant bus was designed by Eiji Mitooka, a famous industrial designer, and you can enjoy the magnificent scenery of nature, such as Mt. Fuji and Lake Kawaguchi, from the bus window.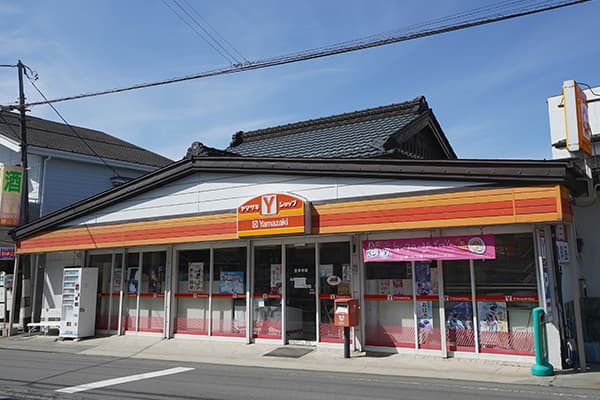 Yamazaki Daily Store
A convenience store with 3-minute walk, and you can purchase alcohol, drinking water and Japanese Sake.
【Opens 7:30〜19:30】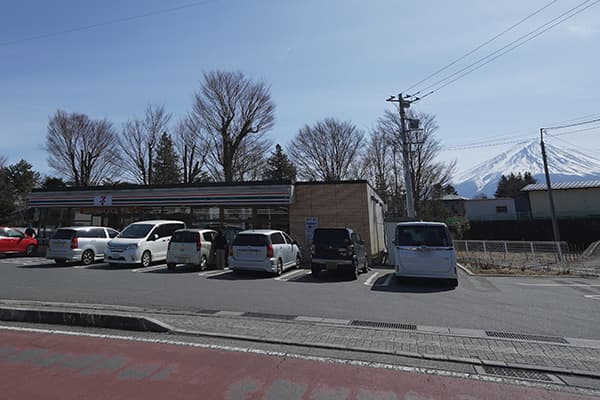 7 eleven
About 7 minutes walk from the property, 24-hour convenience stores which has manyparking lots.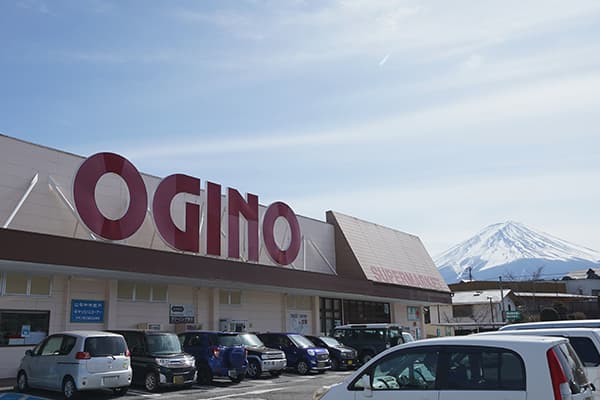 Supermarket [Ogino]
The nearest supermarket to the facility. About 5 minutes by car. Groceries are substantial.
【Opens 9:00〜21:00】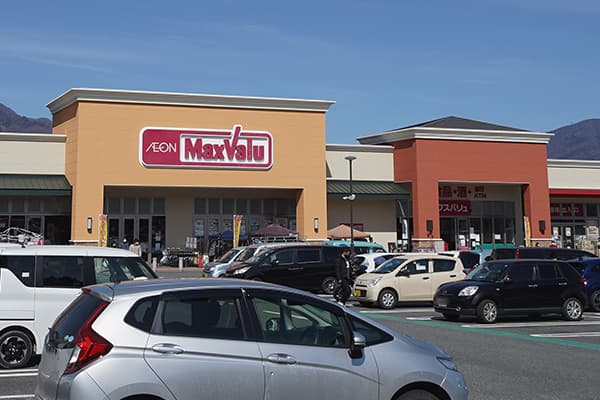 Supermarket [MaxValu]
A large grocery supermarket in the shopping mall "Forest Mall". About 5 minutes by car.
【Opens 7:00〜23:00】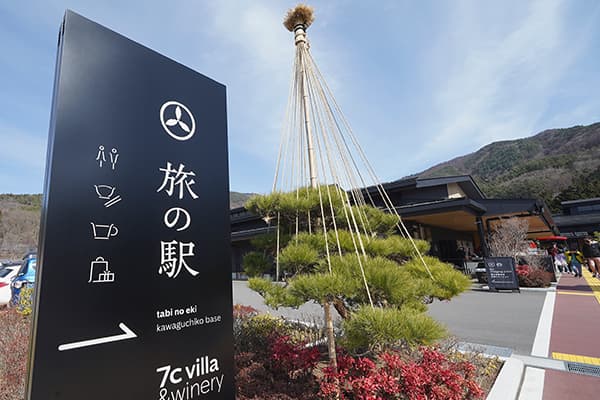 Travel station [BASE]
The lively market, which is lined with carefully selected local products, is always full of people. The restaurant serving local food is also very popular.
【Opens 9:30〜17:30 (16:30 in winter)】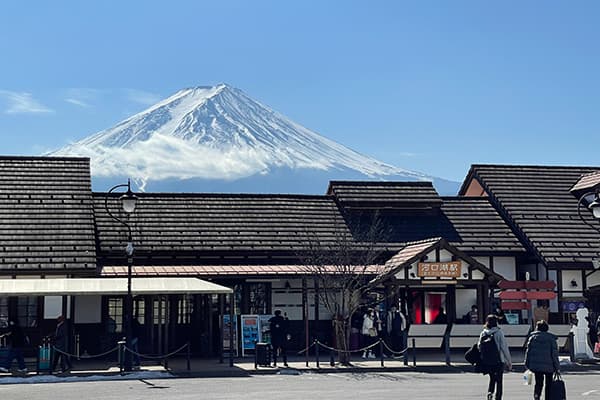 Kawaguchiko station
The terminal station of the Fujikyuko Line. With the majestic Mt. Fuji in the background, the station is also known as a photo spot and is always bustling with tourists from all over the world.
* About 10 minutes(¥1,300) by taxi from the station to our facility "Villa Saison Fuji",